Mechanical
Many projects require that companies around the world communicate engineering and manufacturing data with their partners. The large number of design, manufacturing, and drafting software packages in use today can make it difficult to share data for viewing, and even more difficult to exchange usable, working datasets. Dimension I provide data conversion services to companies needing to send or receive data in other than native formats. Here are a few of the CAD systems we manage in conversions: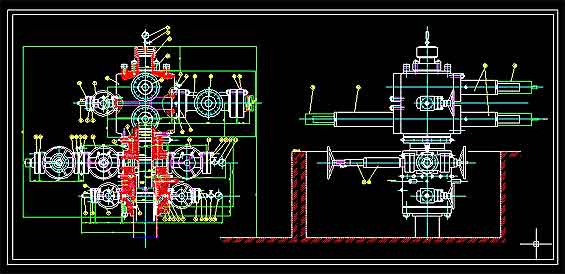 Pro/Engineer
Ideas
Autocad
CATIA V5
Unigraphics
When moving data from one system to another, Dimension I takes steps to ensure data integrity is maintained. Each job is studied to determine the requirements of the resultant data. Depending on the downstream use, both cost and number of steps may be affected. For example, a designer converting a part for space reservation purposes in a digital mockup has different data needs than a manufacturer of cast parts.
Team with us to solve your toughest design and development problems. Our staff of experienced and talented professionals can assist you with your next product development cycle, or improve the existing ones. The devices we designed include: Consumer products, Medical apparatus, Small mechanisms, Photographic cameras, etc. Expand your capabilities, or use us as a resource. We have the manpower and expertise to meet your most demanding design challenges at a very affordable price.
We can do for you:
Precisely scaled and dimensioned mechanical component fabrication drawings
Mechanical engineering and mechanical design drawings
Mechanical equipment layouts and product installation drawings
Casting, machining, welding and assembly drawings for the machine shop
Mechanical schematics, sections and detailing
Mechanical submittal packages
Shop drawings
Bill-of-materials
Parts lists
| | |
| --- | --- |
| Mechanical Input | Mechanical Output |
| | |