Solar Permit Package Services Company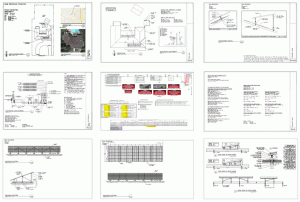 We have extensive experience in preparing residential solar permit drawing layouts (2kW to 10kW). We can provide you with a complete solar permit package of permit drawings including cover sheet, SLD or 3 line, electrical calculations, placards, racking details. We are familiar with different states jurisdictions/ AHJs in the US states.
We have prepared over 100K+ solar permit drawing sets for Rooftop installations with detailed measurements for obstructions, fire setbacks, array locations, conduit path, junction boxes, mounts and rails . Local AHJ and HOA requirements & guidelines are followed.
We will exhibit at the Solar Power International in Las Vegas at Booth #1280 from Sept 10-13, 2017. Looking forward to this exciting event and the opportunity to meet you!